Free Recipe Feature: EatWell presents Christmas with Emma Dean
Come one, come all! Gather your people and bring meaning to their Christmas with EatWell TV and our wonderful brand partners.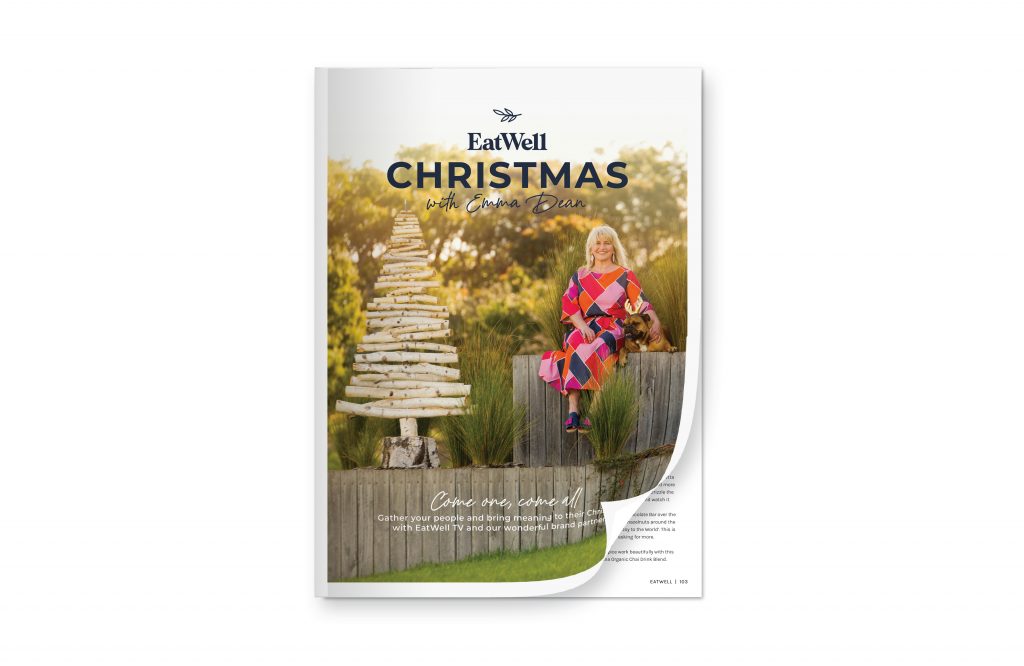 This delicious Christmas feast from EatWell and Emma Dean provides something for everyone; with four different menu sets; The Festive Plant, a celebration of plant-based produce and its exciting possibilities, Great Ocean Feast, a culinary roadtrip down The Great Ocean Road, Easy & Impressive, four delightfully delicious yet simple meals perfect for the Chrissy table, and Come All Orphans – a festive selection of sharing meals that are perfect for feeding one or a crowd!
Browse our recipes with the flipbook below, or click the link underneath to download a conveniently printable PDF file.