Spring-Vegetable Rice Fritters
These fritters are fresh, herby and fantastic with a poached egg for a delicious brunch. I have used ingredients that are available year-round, either fresh or frozen, so this recipe is a great go-to!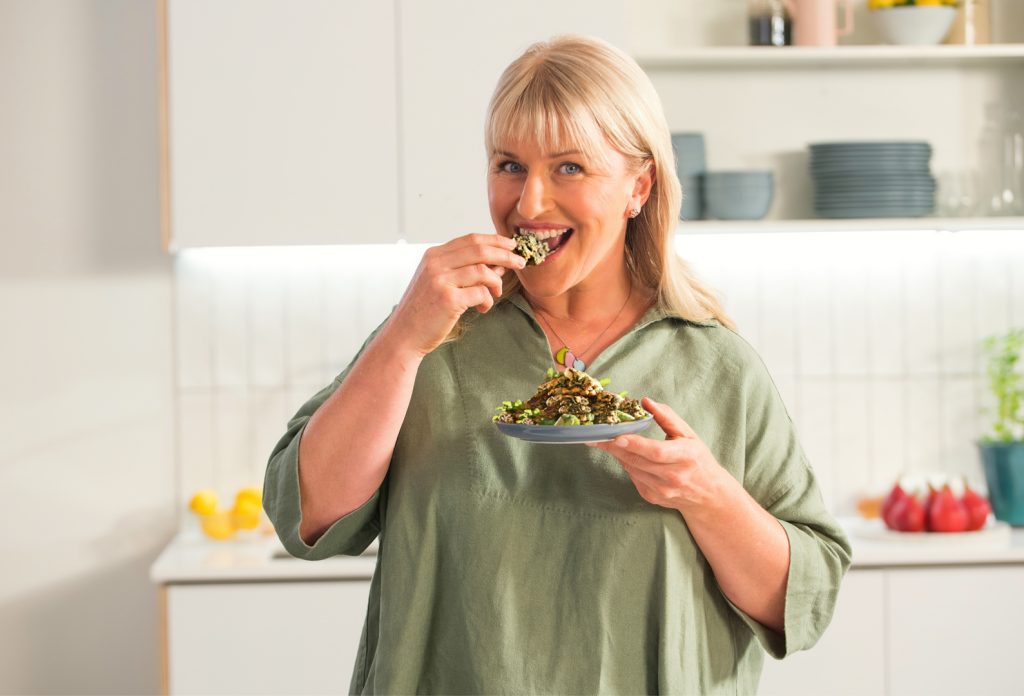 Ingredients (Makes 20 Fritters):
1 packet Tilda Basmati
Wholegrain Rice
1 cup Vetta SMART Protein Plain Flour
400g chopped spinach
(fresh or frozen)
1 cup peas (fresh or frozen)
200g haloumi, grated
1 bunch mint, leaves picked
& finely chopped
6 free-range eggs
2 tsp baking powder
100g Organic Milk Co Salted Butter
To Serve:
1 free-range egg, poached
Sauerkraut (optional)
---
Method:
Combine the Tilda Basmati Wholegrain Rice and Vetta SMART Protein Flour with all ingredients except the butter. Mix well.
Melt 50g Organic Milk Co Salted Butter in a pan over medium heat until it goes foamy and starts to smell a bit nutty. This is the caramelisation of the butter solids and the process to make brown butter, which means extra flavour!
Using a dessert spoon, scoop out the rice mixture and dollop gently into the brown butter and flatten slightly.
Cook gently on one side until browned, then flip over and cook on the other side. If you favour a thicker fritter, you need to cook these on a lower heat, otherwise you may risk burning them.
Repeat the process using the remainder of the butter & fritter mixture.
Serve as is or, as I love them, with a poached egg and a spoonful of sauerkraut for gut health!
Tips:
If using fresh spinach, wilt in the pan beforehand with a few tsp of water. If using frozen, defrost in the microwave and drain any excess water. I found the frozen chopped spinach leaf portions fantastic to have in the freezer to use all throughout the year. The quality has really improved and its extraordinarily similar to fresh once cooked.
This recipe can also be baked. Simply place a small cube of butter into each cup of silicon mini-muffin pan, dollop in the mixture, then bake at 180–200ºC for about 25 mins. Delicious!
Featured Ingredients: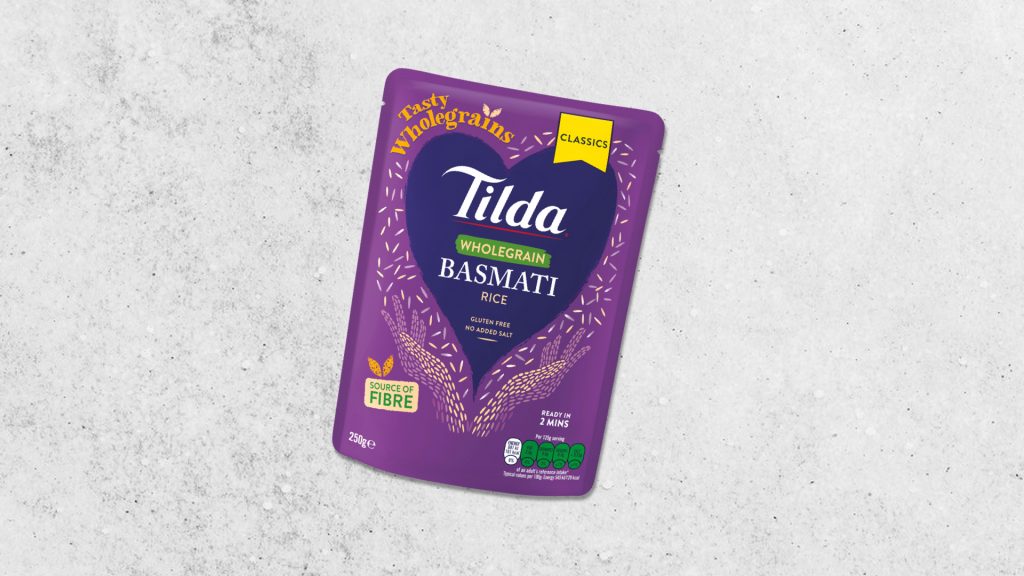 Tilda
Whether you're cooking up a curry, building a burrito or finding the perfect rice to go with your favourite seasoned chicken, Tilda has you covered. A delicious meal or accompaniment that is ready in just two minutes. Shop Now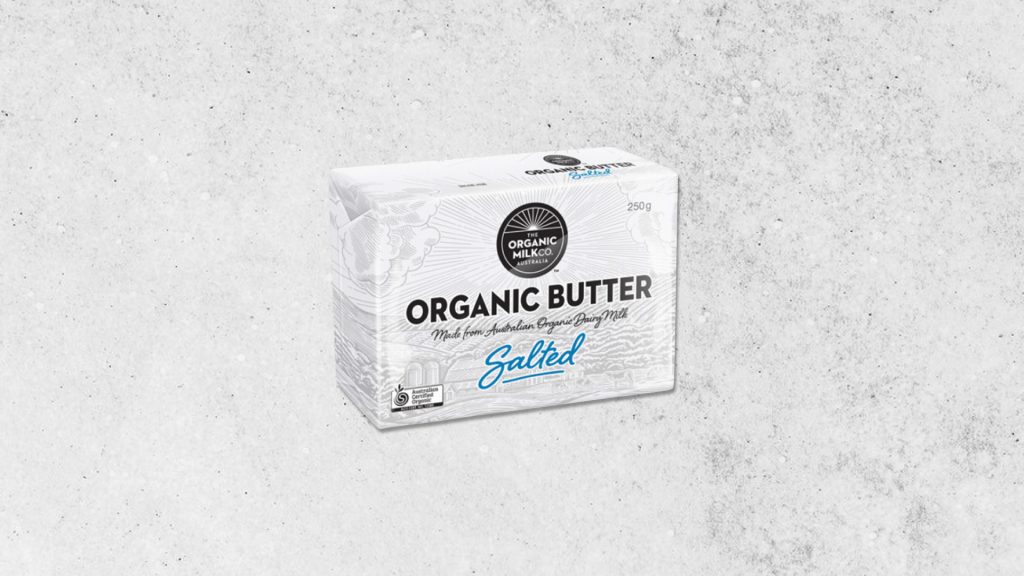 The Organic Milk Co
Great food starts with great ingredients, and this is where The Organic Milk Co helps you produce meal occasions that keep your family and friends coming back for more. Whether it be their salted butter on steamed vegetables or spread thick on toast, The Organic Milk Co have got your back with great quality products all year round. Shop Now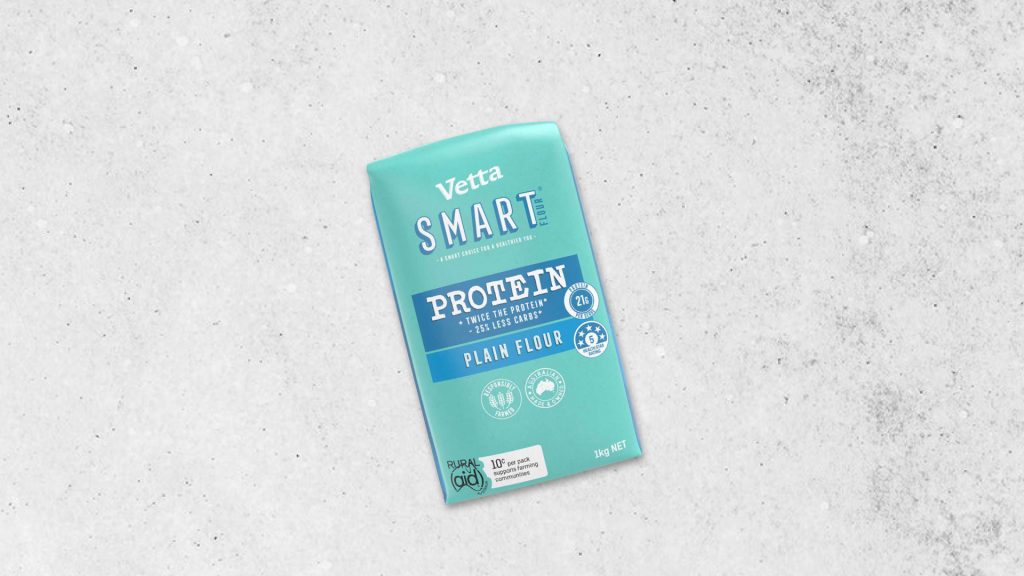 Vetta SMART Protein Flour
With double the protein, double the fibre and 25 per cent less carbs than regular flour, Vetta SMART Protein Flour is made from responsibly farmed Australian wheat and donates 10c per bag of flour sold to Rural Aid. Available in plain and self-raising flour from selected Woolworths supermarkets. Shop Now
More from EatWell: