Tilda Coconut Rice with Green Chilli Chicken Curry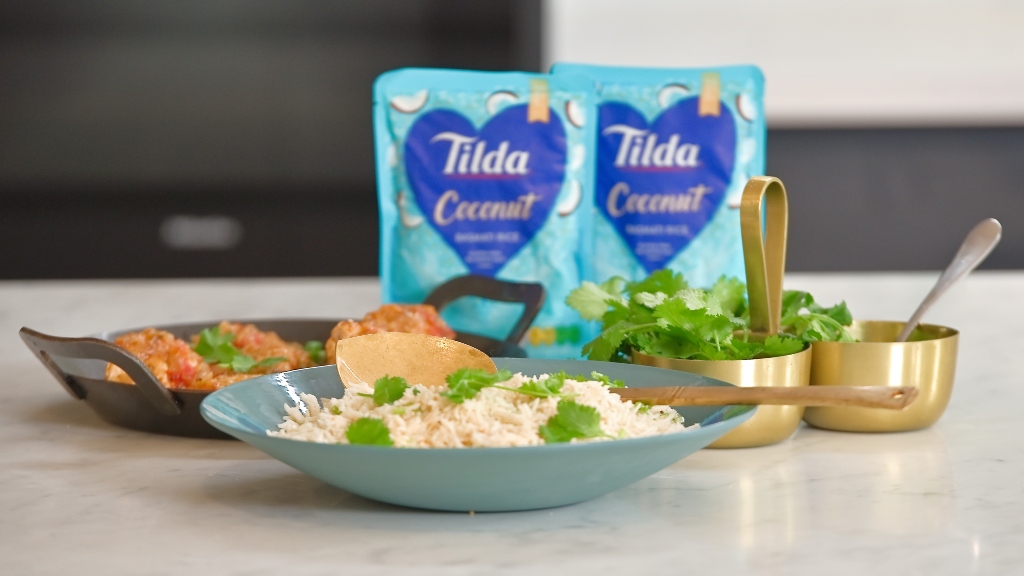 Whether you're cooking up a curry, building a burrito or finding the perfect rice to go with your favourite seasoned chicken, Tilda has you covered. A delicious meal or accompaniment that is ready in just two minutes. Perfectly fluffy every time, premium basmati with no nasties!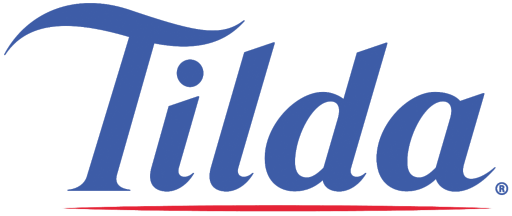 For all the spice fans, you are in for a special treat! In this recipe, you'll enjoy succulent chicken and fiery green chilli, cooked in your own homemade mustard oil with the tang of mint to balance the flavours. This easy, spicy delicacy should be teamed with Tilda Coconut Basmati Rice to balance the warmth and complement the flavour. If you are a die-hard chicken lover, this recipe will tick all the boxes!
Serves: 4
Ingredients
1 tbsp mustard seeds
1 tbsp extra-virgin olive oil
1kg chicken thigh, bone in, skin off
3 green chillies, chopped (seeds optional)
3 onions, chopped
3 tomatoes, chopped
1 tsp dried mint, finely crushed
1 tbsp chopped garlic (about 10 cloves)
3 cups boiling water

To Serve:
1 x packet Tilda Coconut Basmati Rice (250g)
½ bunch chopped coriander, to garnish
---
Method:
In a mortar and pestle (or an electric spice grinder), grind mustard seeds and olive oil together to make a smooth paste. Set aside.
Place chicken pieces in a large heavy-based pan over low heat.
Sprinkle over mustard paste and mix well. Increase the heat to medium, stirring frequently until the chicken begins to brown.
Add remaining ingredients (except for garlic and coriander) and stir for a further 5 mins.
Add garlic and 3 cups of boiling water, bringing the full dish to the boil.
Reduce heat and simmer for about 30 mins or until the chicken is cooked through and the sauce is nice and thick. Season with salt to taste.
When ready to serve, warm through Tilda Coconut Basmati Rice until fragrant.

Note: If you can't find chicken thighs with the bone in, ask your butcher to cut a whole chicken into 8 pieces (or have a go doing it yourself). The bone in steams the chicken and makes for a succulent end result.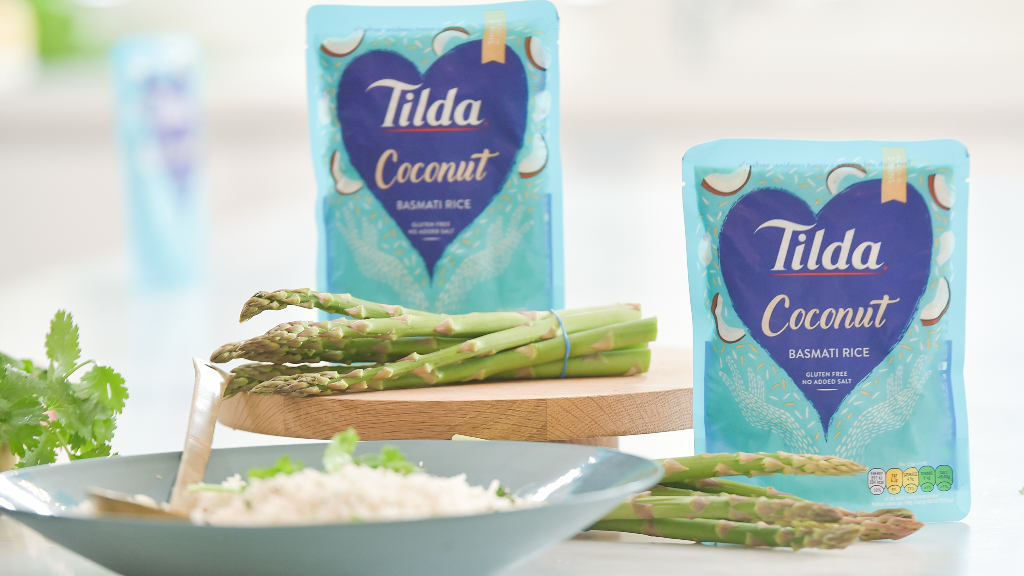 6 reasons why you should choose a premium rice like Tilda

• Tilda Rice uses pure Basmati rice that has been DNA tested to ensure you are getting a quality and pure product
• You'll love the texture and flavour of Tilda Rice
• It's low in salt and fat
• You won't find any nasties or chemicals in the pouches
• Tilda rice comes out fluffy every single time
For more information visit tilda.com