Vegan Hommus and Sesame Bites
This is one of my fave dishes to get any party started. Not only are these bites the perfect finger food, they're also ideal for a packed lunch or on the go. They are great served hot or cold.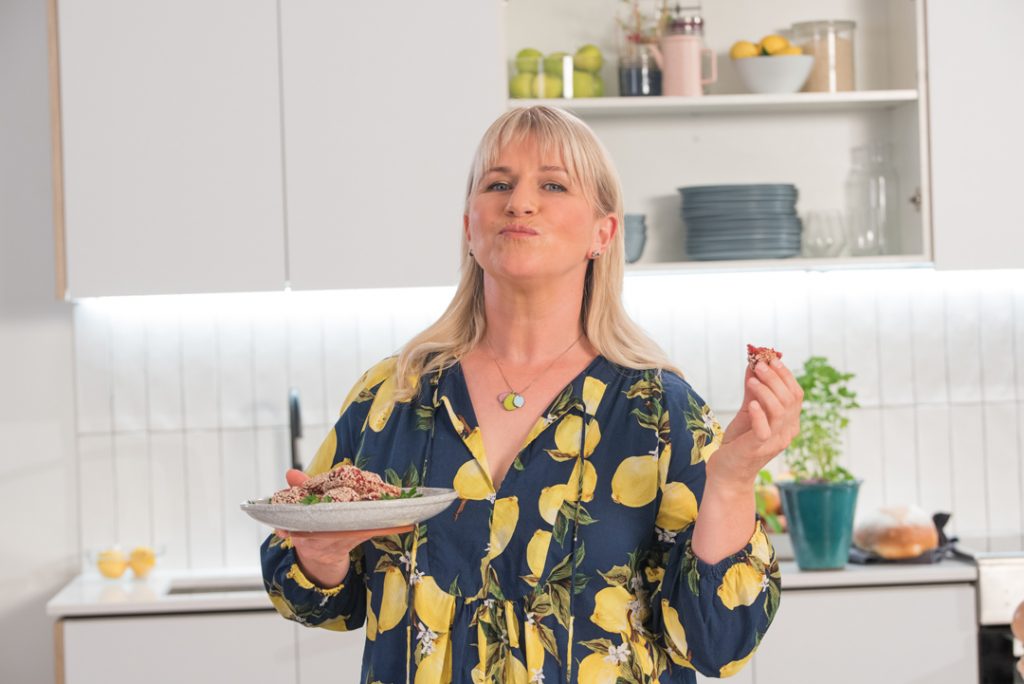 Ingredients (Makes 18 small bites):
6 tbsp Nom Lush Almond by Pureharvest
2 tbsp chia seeds
1 packet Tilda Coconut Rice
2 tbsp Chris' New Smooth Hommus + extra Chris' Dips Smooth Hommus, to serve
¼ cup ground almonds
¼ cup nutritional yeast
1 tsp extra-virgin olive oil
½ tsp ground cumin
⅛ tsp chilli flakes (optional)
Salt & freshly ground pepper, to taste
½–1 cup grated beetroot (optional)
At least ½ cup sesame seeds, to roll balls in
---
Method:
Combine the Nom Lush Almond and the chia seeds together and set aside for 5 mins for the chia seeds to soak. This will form your plant-based binder.
Once all of the Nom Lush Almond has been absorbed and the chia seeds have turned to gel, add Tilda Coconut Rice, 2 tbsp Chris' Smooth Hommus and the rest of the ingredients, except for the grated beetroot, sesame seeds and the Chris' Dips Smooth Hommus to serve. Season with salt and freshly ground pepper.
Mix together thoroughly and set aside for flavours to combine.
In the meantime, pour the sesame seeds into a shallow bowl.
Fold in the grated beetroot to the rice mixture (this is to keep the colour separate). This step is also completely optional and the recipe will work as is without the addition of the grated beetroot. I think the beetroot makes the bites vibrant in colour, as well as adding an earthy sweetness, not to mention the added nutritional benefits.
Using a dessert spoon, scoop out spoonfuls of the mixture and roll and squash into firm balls.
Roll the balls in the sesame seeds and place in the air-fryer basket, making sure they don't touch.
Set air-fryer to 180ºC and bake for 15–20 mins.
Once crispy, remove from the air-fryer and serve with extra Chris' Smooth Hommus.
Note: You can also oven bake these for about 50 mins in
a 180º–200ºC oven or deep-fry them at 180ºC for about 3 mins. As with all cooking, ovens are different so cooking times may vary. Make sure to keep an eye on them.
Featured Ingredients: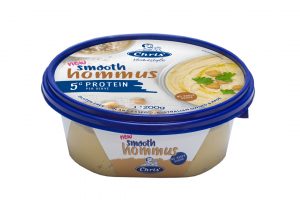 Chris' Foods
Chris' Foods is excited to announce the launch of a new and delicious Smooth Hommus. Their new recipe has no added sugar, is plant-based and is packed with natural protein. Why not spread some on your toast today? Shop Now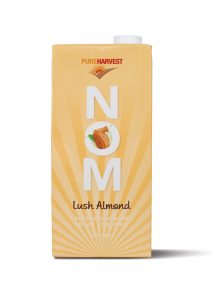 Pureharvest Lush Almond
Pureharvest's Lush Almond is made from whole organic almonds roasted to perfection. The almonds are paired with whole organic oats for added sweetness and creaminess. Lush Almond is a uniquely creamy non-dairy milk that works exceptionally well in coffee.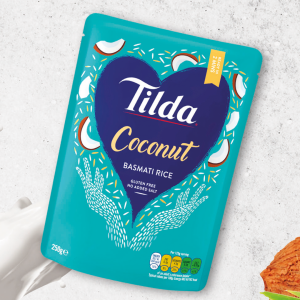 Tilda
Whether you're cooking up a curry, building a burrito or finding the perfect rice to go with your favourite seasoned chicken, Tilda has you covered. A delicious meal or accompaniment that is ready in just two minutes. Shop Now
---
More from EatWell: