This dish is quick and easy to prepare, with hearty mushrooms and lifted with the lemon zest to really give it zing! Portobello mushrooms add plenty of flavour and also a deep colour.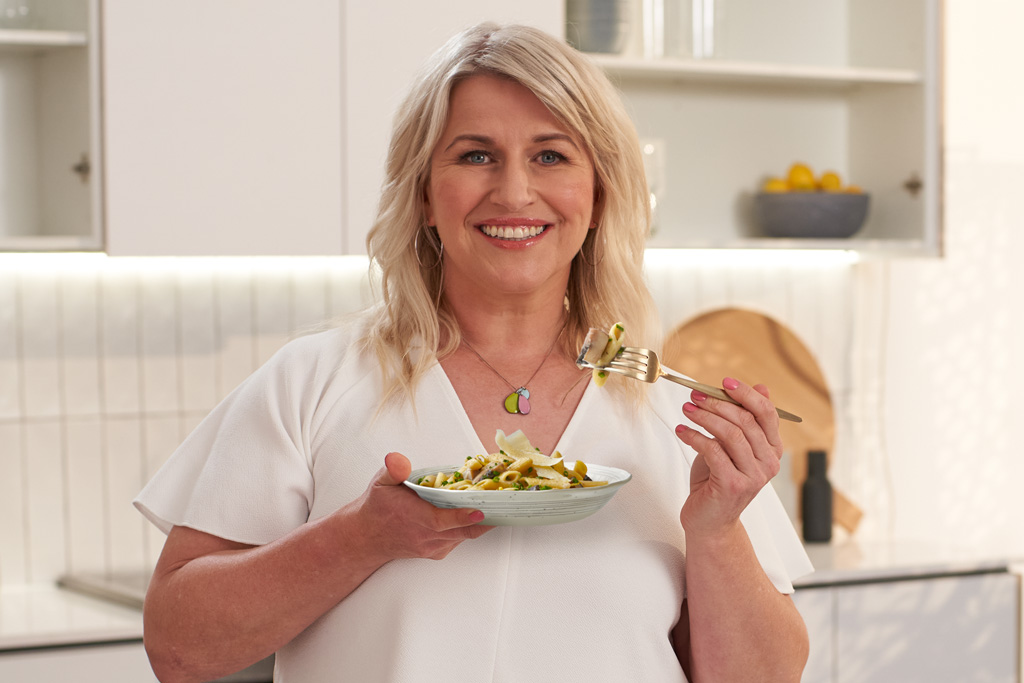 Ingredients (Serves 4):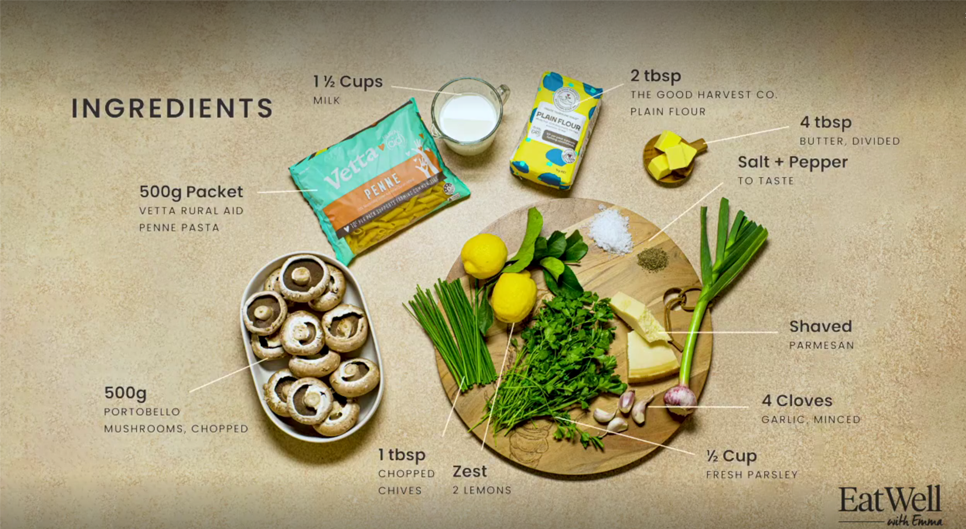 4 tbsp butter, divided
500g portobello mushrooms, thinly sliced
4 cloves garlic, minced
1 packet Vetta Rural Aid Penne Pasta
2 tbsp The Good Harvest Co. Plain Flour
1½ cups milk
Zest 2 lemons, add as desired
1 tbsp chopped chives
Salt & pepper, to taste
½ cup fresh parsley, finely chopped
Shaved parmesan, to serve
---
Method:
In a saucepan over medium-high heat, melt the butter and sauté the mushrooms and garlic until the mushrooms have reduced in size and are glossy.
When the mushrooms are almost cooked, cook 400g of the Vetta Rural Aid Penne Pasta (enough for four people) in well-salted and boiling water for 10–12 mins.
Once the mushrooms are glossy, in a separate bowl mix The Good Harvest Co. Plain Flour into the milk and then gently pour the milk and flour mixture into the mushrooms. Cook until the mixture thickens. Season with salt and pepper.
Once the sauce is thick, stir through the zest from one lemon and all of the chives.
When the pasta is almost al dente, ladle the cooked pasta into the sauce using a slotted spoon.
Splash in some extra water if the sauce needs some extra moisture.
Stir in the parsley and serve.
Garnish with the extra lemon zest, shaved parmesan and freshly ground pepper.
Featured Ingredients: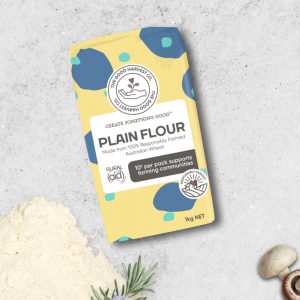 The Good Harvest Co. Flour
Crafted from 100 per cent responsibly-sourced Australian wheat,
The Good Harvest Co. Flour allows you to #CreateSomethingGood,
with 10c per bag of flour sold donated to Rural Aid to support
Australian farming communities. Available in plain and self-raising flour from the baking aisle in Coles. Shop Now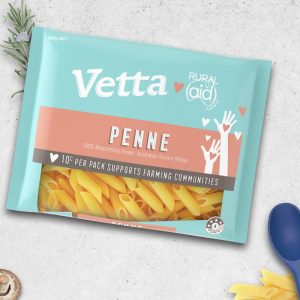 Vetta Rural Aid Pasta
Made from 100 per cent responsibly-sourced wheat and proudly
Australian-owned and made, the Vetta Rural Aid range donates
10c per pack to Rural Aid to provide financial aid to much-needed rural community initiatives. Available in 500g and 750g in Woolworths supermarkets nationally. Shop Now